Meet the CLN Provincial Staff
Lisa Dickner, Executive Director


P: 780-485-4926 Ext. 1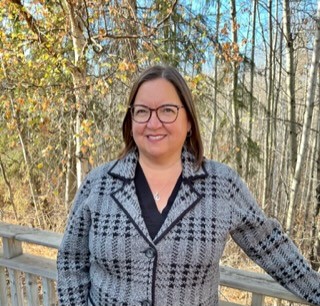 I joined the CLN team in 2009 as a very part-time Regional Resource Network Manager and quickly decided that this was the type of work that fit well with my past experiences, my present interests and gave me room to grow and learn, leading to my current position of Executive Director. I received my Bachelor of Physical Education from the University of Alberta in 1992 and completed my Certificate in Adult and Continuing Education in 2006. My first career was with a small provincial non-profit followed by five years as a Community Development Officer with the Board Development Program (Government of Alberta). I have also been involved with independent consulting in the areas of Instructional Skills (ISW), board governance, leadership, adult education and training, school council development and working with coaches through the National Coaching Certification Program.
While I have lived in several provinces, I think of southern Alberta as my home, even though I have lived in Edmonton for nearly 30 years! I have two delightful teenagers, two curious cats and one patient husband. I'm a big fan of traveling, reading and a good belly laugh.
Corrie Rhyasen Erdman, Training Manager


P: 780-968-3056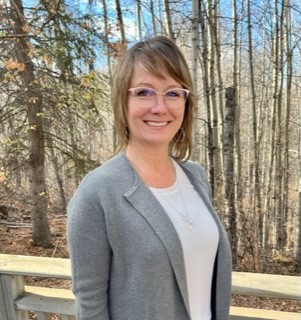 I have always loved supporting people to build on their strengths and talents so working in the CALP system is a great fit for me. From my early introduction to adult learning in the 1990s as an ESL tutor at the YWCA in Calgary to my current role as Training Manager with the CLN, I've been influenced by the learners I've worked with. They've taught me the value of learning in relationship with other people and that as adults we have the capacity to direct our own learning. During my time as an adult literacy coordinator, my favourite part of my role was co-creating learning experiences for learners and tutors that were respectful, relevant and empowering. Not surprisingly, these same characteristics of learning fit well for facilitating learning opportunities and mentoring CALP staff in my former role as Regional Support Staff for the West Central CALP region. It's not surprising because we are all adult learners!
I've also had the opportunity to support the CALP system through various roles and projects including training development projects with the CLN, supporting CALPs to engage with their community on literacy and learning needs, and working on projects at Bow Valley College to develop user-friendly literacy practitioner resources such as the Alberta Reading Benchmarks.
Ellen Rodgers, Program Support


P: 780-485-4926 Ext. 2

I'm a recent graduate from the University of Alberta, where I received my Bachelor of Arts in sociology and psychology. I have experience volunteering with Edmonton's disadvantaged youth as well as working with our downtown senior population. After growing up in a rural American town of two thousand and transitioning to an Edmonton high school that could easily hold my hometown's population, I've greatly improved my adaptability skills and can relate to those who come from different backgrounds. I have a passion for working in community services, and I am so excited to now join CLN as Program Support and gain even more wonderful experience!
Pat Halewich, PD & Events Specialist
P: 306-821-6030
I joined the Community Learning Network as the Events Specialist in October 2016. My work within the field of foundational learning and literacy in Alberta for the past 18 years has energized my passion for the importance of professional development and training, as well as my interest in event planning and coordination.
I am excited to be part of the team supporting the professional development and training needs of CALPs.
Tanis Harms, Professional Development Support


P: 780-882-3388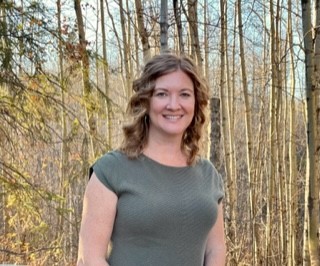 As a lifelong adult learner, I am always seeking to learn and grow! My previous experience teaching in the Post Secondary context, along with experience as a family literacy programming CALP staff member, resulted in a passion to facilitate and develop creative and fun ways to learn. The professional development I received during my years working in a CALP provided me with the support and knowledge I needed to feel competent and confident in my job. The emphasis on building relationships and offering purposeful learning opportunities within a context of value and respect for all involved also aligned well with my own values. Therefore, in May 2015, I feel blessed that my learning and growing journey led me to join the Community Learning Network team as the Regional Support Staff for the North Region and, later, the West Central Region. 
Being involved in faciliting and planning training and events as well as developing curriculum, tools and resources to help meet CALP Staff needs are just some of the highlights in my role as Professional Development Support. As part of the CLN team, I am so grateful that together we can continue to learn and grow in competence and confidence within the CALP system!  
Rebecca Still, Literacy Specialist


P: 780-554-6376
I have a passion for adult literacy & learning, having spent over 20 years working in the field. I have been a tutor, adult & family literacy coordinator, facilitator, researcher, provincial board member and curriculum developer. I was part of the "Connecting Literacy to Community" project through Bow Valley College, helping community groups become 'Literacy Friendly' by increasing awareness about ways to improve their programs and services to be more accessible to all adults, whatever their literacy or foundational skill levels. While working on the Creating Learning Partners training manual, I developed a deep understanding of adult learning principles and how we can support adults on their learning journey.
Lisa Donald, Financial Coordinator


P: 780-485-4926 Ext. 3
I am the Financial Coordinator for the Community Learning Network. I started working part-time with CLN in September 2014. Before I joined Team CLN, I stayed at home with my children, after having worked for the ATCO group of companies for 8 years in a few different departments. I have really enjoyed learning about and working for a non-profit organization, and I find it very rewarding. My husband and I have three children that keep us very busy running around to all their sporting events.
Odette Lloyd, Communications Specialist


P: 780-504-7877

I am originally from Whitehorse, Yukon, and landed in Alberta as a Saskatchewan Transplant in 2009. I started my journey with the Community Learning Network in the spring of 2010, and have held a variety of positions with the association since then. I've enjoyed having the opportunity to grow into the role of "accidental techie" since I started working in non-profits some 20 years ago. I appreciate the continuing opportunities to grow and build my skillset in my work with CLN, including managing projects such as the development of the CALP Portal and the CALP Database.
Before joining Team CLN, I worked for provincial, territorial and federal governments in an array of capacities, in hospitality and tourism, in health and arts nonprofits, and as a flying trapeze instructor. I live in Edmonton, but enjoy the opportunities I get to travel throughout the province to meet CALPs in their "natural habitat". Have laptop, will travel!