CALP Connections
CALP Connections: February 2020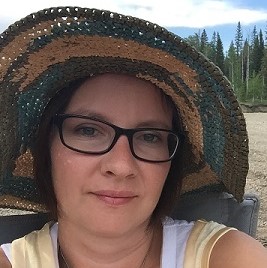 We are already a month into 2020 and we survived the very cold deep freeze Mother Nature set forth. 
In the summer the CLN Board felt it was time to realign the CLN's strategic plan. This is a process we all know Boards take part in in different capacities on a regular basis…right?!? During our discussions on how to proceed it was mentioned that Brad Kotowich may still be in the business of strategic planning. (For those of you who have been in the CALP world for a while, you may remember Brad from past Symposium sessions.) We immediately agreed we should reach out to Brad to find out if he is interested in working with the CLN again.
Turns out, Brad was very keen to work with us again, however he is no longer in the business of "strategic planning". His school of thought being that you can't be strategic if you are not first sustainable. The Board set out to create a Sustainability Plan for the Community Learning Network that includes our five "organizational sustainability pillars". The pillars reflect the most critical aspects of the CLN's overall purpose, and ongoing health and sustainability. Our annual planning and intentional work throughout the organization will encompass each of these pillars and the outcomes within. The CLN's sustainability pillars were determined to be as follows:
Customer – satisfaction, quality and services

Who are the people or organizations we serve?

 Mastery – skills, knowledge and capability

What do we need to know and be able to do to be great in our roles throughout the organization?

Financial – revenue, efficiency, cash flow and expenditures

What do we have in place to ensure accountability, transparency, and to ensure we are spending responsibly, with an eye to getting the best possible value?

Culture and Structure – staff retention, morale, operational effectiveness and capacity

Do we have policies, procedures and strategies in place that build a healthy culture? Are our policies and procedures supporting efficiencies and effectiveness in our operations?

Partnerships – community, funders and other resources

Who are our other partners? What do our relationships look like?
We were so excited and pleased to see our new creation and in January we were able to share it with the CLN Staff.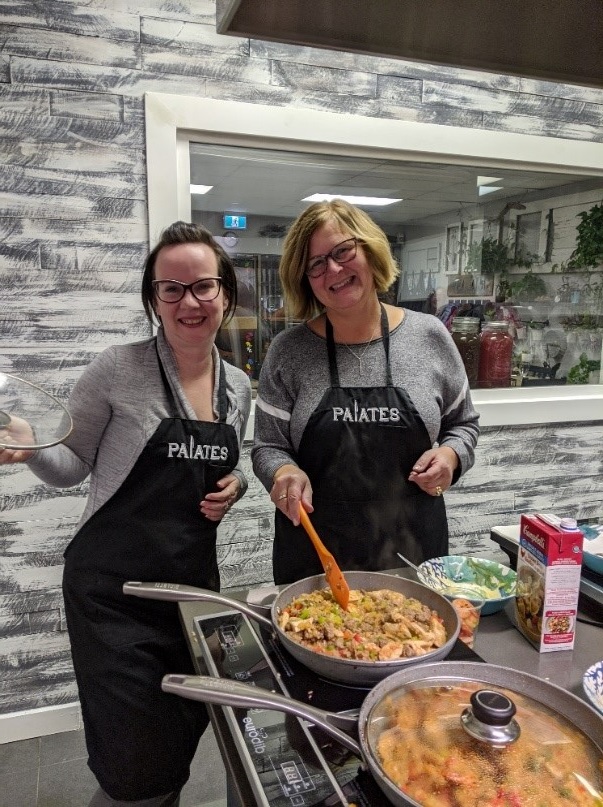 The staff were assigned to look at our Sustainability Plan creation and tear it apart. Find any and every gap and ask the Board to defend it. We had a "great debate" and it was GREAT! By the end of the activity the Board and Staff were able to look at the new plan from a variety of different perspectives and we are now in the process of making final edits and minor adjustments. 
We rounded off our time in January with Board and Staff trying out our culinary skills by creating some cuisine inspired by New Orleans. Jambalaya, coleslaw and ribs were on the menu followed by a fantastic bananas foster. What a wonderful team we have in the CLN and CALPs throughout the province. 
We know you want to see how our Sustainability Plan turns out so stay tuned for the unveiling in the Spring!
Jana Thomson, CLN Board Treasurer
Program Coordinator, Rocky Learning Centre
CALP Connections: January 2020
2020 Vision
How many times over the years have you heard if your eyesight is 20/20, you have perfect vision? I certainly have been reminded lately that my eyesight is not perfect and sometimes I need help with my vision.  
I have personal and professional visions of how I would like 2020 to unfold; however, I am old enough to know that things will not always be perfect. Some things will drift out of focus. I've learned that I can regain clarity by adjusting my attitudes and expectations. Nevertheless, I still need help from family, colleagues and friends along the way.
My challenge for each one of us is to have a 2020 vision, do our best to fulfill it, and be ready for the challenges life will toss our way.
They say hindsight is 20/20, so who knows? If we don't get it right the first time, we can learn from mistakes, make adjustments and see where life takes us. My guess is the future will be better than we envisioned.
Wishing you all an insightful 2020!
Colleen Thiessen, CLN Board Vice Chair
Executive Director, Wetaskiwin Learning Program