Let's Talk About Discrimination

These people were discriminated against. Have you ever been discriminated against? Did you do anything about the discrimination?
Duane:
I called about an apartment for rent. I went to see it right away. The landlord looked at me. She said, "Sorry, I don't rent to people like you."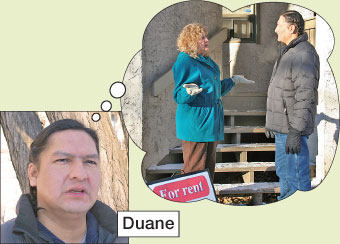 Anna:
My boss often touches me. He asks me to have drinks in a bar too. I always say no. I don't want to go with him. He is sexually harassing me. That is discrimination.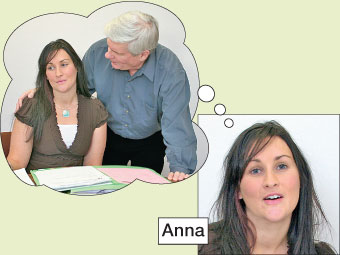 John:
I am blind. I use a guide dog. One day, I went to a restaurant. The server said, "You can't bring your dog in here."